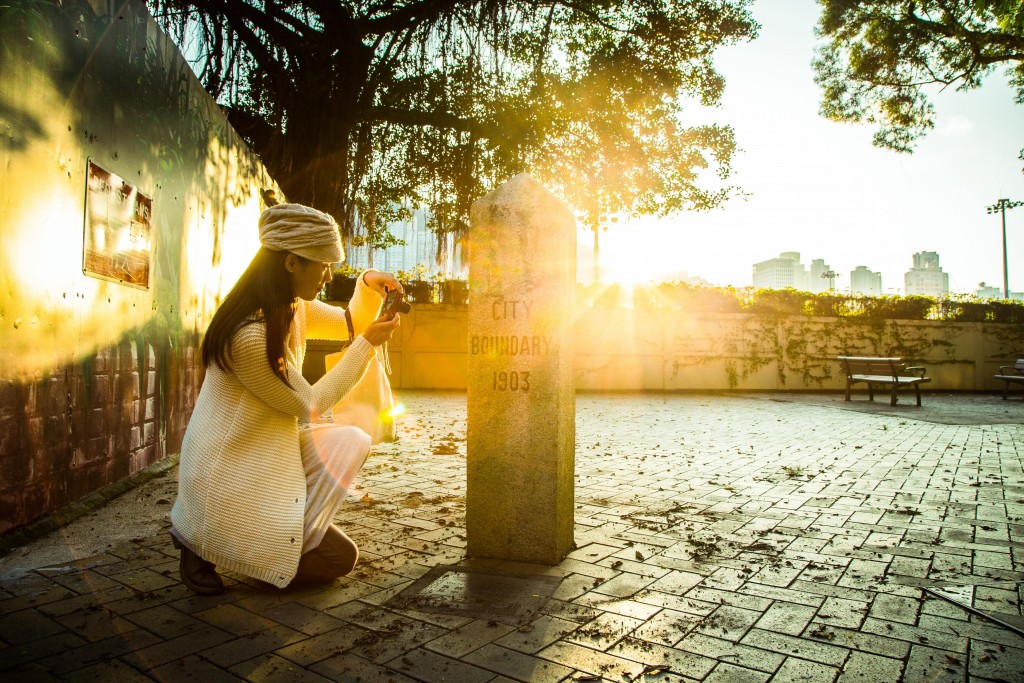 散落於維多利亞城邊緣的六枚界石,連繫起電影《點對點》中主角黃雪聰(陳豪 飾)與小雪(蒙亭宜 飾)的一段情緣,在現實中也見證着香港的城市發展。
由本地電影人黃浩然執導的電影《點對點》(2014),揉合香港歷史、本土情懷與愛情故事,上映時好評如潮。活現香港在 2015 年舉辦的三場《點對點》電影場景導賞團反應亦相當熱烈,數度因滿額而加場。適逢活現香港創立五週年誌慶,我們再度與黃浩然導演合作,先在早上舉行《點對點》公映五週年特別放映,下午就安排專車使大家半日之內遊遍全部六塊維城界石,並走訪其他一些電影場景,讓大家重新發現維城界石的意義。現只需 $450,即可同時參加特別放映與導賞團(原價$490),名額有限,報名從速!
《點對點》公映五週年特別放映
5th Anniversary Special Screening of Dot 2 Dot
日期:2019 年 4 月 28 日(星期日)
時間:上午十時半至中午十二時正——《點對點》特別放映
中午十二時至十二時二十分——影後座談
地點:銅鑼灣 Cinema City Victoria(香港銅鑼灣糖街 2-8 號樂聲大廈)
票價:港幣 100 元正(名額 39 人)
維城界石導賞團
Guided Tour of City of Victoria Boundary Stones
日期:2019 年 4 月 28 日(星期日)
時間:下午二時正至六時正
集合地點:銅鑼灣 Cinema City Victoria
費用:港幣 390 元正(包括租車費用)
同時參加特別放映與導賞團只需 $450。
語言:廣東話
行程:
.在銅鑼灣 Cinema City Victoria集合上專車
.跑馬地界石
.景賢里 / 寶雲道界石
.波老道 / 寶雲道
.山頂道界石
.克頓道界石
.薄扶林道界石(香港大學聖約翰學院附近)
.堅尼地城拍攝位置,包括西寧街界石(如天氣好順道觀賞日落景色)
導賞員:
.黃浩然 - 電影《點對點》、《逆向誘拐》導演
.陳智遠 - 活現香港共同創辦人及行政總裁
策劃:
.奇夫 -《電影現場之旅》作者
報名方法 Registration
如欲報名參加放映會及/或導賞團,請填妥下方表格。本公司將在接獲申請後盡快發出電郵確認是否尚有名額,入選者屆時請按照指示經銀行轉賬繳交費用。是次活動名額有限,先到先得。
For registration, please complete the online form below. Once you receive a confirmation email from us accepting your registration, please settle the payment through ATM / over-the-counter bank transfer as soon as possible. Places are allocated on a first-come-first-served basis.
轉賬資料 Payment instructions:
銀行名稱 Bank name:恒生銀行 Hang Seng Bank
戶口號碼 A/C no.:228-575627-883
公司名稱 Company name:Walk in Hong Kong Ltd
轉賬後,請將入數紙/客戶通知書相片傳送至 [email protected]。 Please send us a photo of the payment slip / customer advice to [email protected] after the transfer.
(報名表格若顯示出錯,可按此以新視窗開啟之 Please click here if the form fails to be loaded)