Hill Town Charm – Food & Culture Tour in Sai Ying Pun
The quaint hill town of Sai Ying Pun and Shek Tong Tsui blend the old and new, boasting banyan trees, shop cats, and traditional craft stores side-by-side with street art, trendy bars, and hip cafés. What makes Sai Ying Pun so endearing is its small hill town vibe, yet just two subway stations away from the hustle and bustle of Central. It still has a lot of old school charm, where craftsmen make bamboo steamers, bake egg rolls, and preserve salted fishes in the traditional fashion. It is now also mixed with some of the best and hippest eateries in the city. Come join us for a journey amid the historical buildings, slopes, alleys, and stairs of Sai Ying Pun!
Highlights of the Tour
Exclusive demonstration by craftsmen on the intricate techniques of making paper offerings for the dead
Witness how dim sum's best companion, bamboo steamers, are made
Listen to stories from the old red light district of Shek Tong Tsui
"The paper offerings were so interesting to see, and I probably wouldn't have gotten to experience this on my own."
Jane W.
"Our guide was so knowlegable and entertaining, the three hours went by in the blink of an eye."
Alexis C.
"The red light district stories were so fascinating and revealed a whole new side to the district."
Ryan T.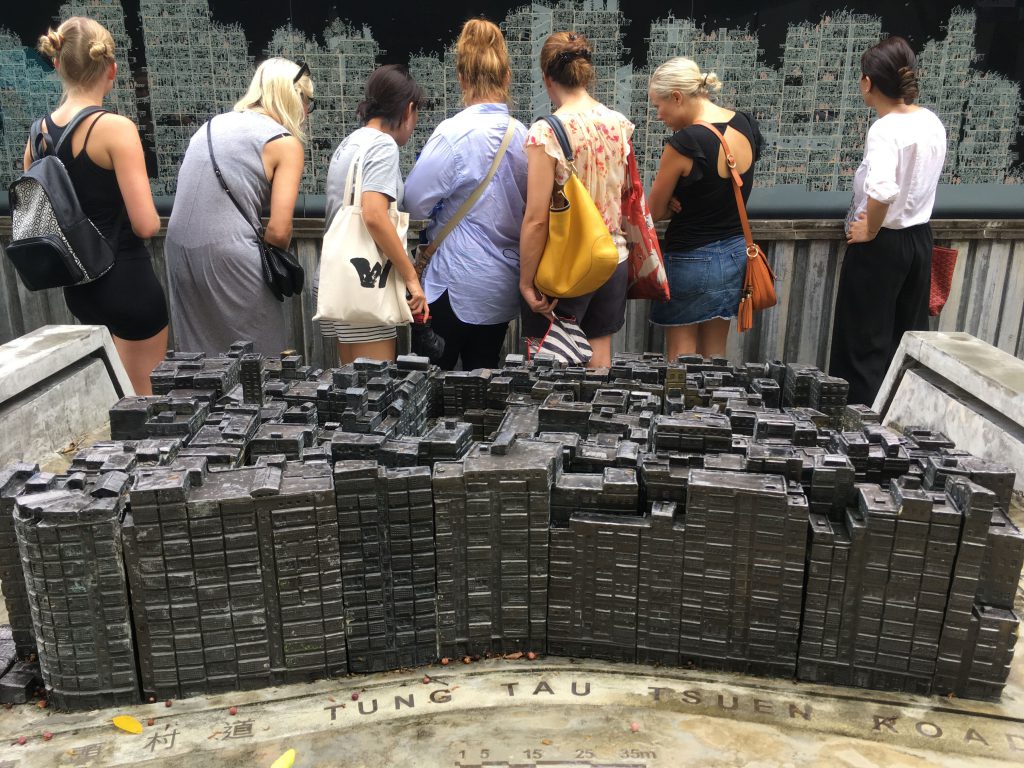 Join us for a food adventure of steamy fishballs, freshly-baked egg tarts, juicy marinated goose slices, and more!
View