Join the team at Walk in Hong Kong and make an impact on cultural entrepreneurship!
We're seeking Project Interns to support our cutting-edge projects and brand-building initiatives. This is your chance to play an influential role in creating something truly unique and exciting in Hong Kong. Apply now to jumpstart your journey of career and personal growth with us.
Join us as a Project Intern and make your mark on the world of cultural tourism! You'll have the opportunity to get hands-on experience in:
Curating unforgettable online experiences and interactive activities that blend entertainment and education
Developing innovative sales strategies for our retail tour products
Crafting training materials for our knowledgeable guides and docents
Designing a groundbreaking heritage conservation program
Brainstorming ideas for social media marketing campaigns to further our brand's mission
As an intern with Walk in Hong Kong, you will work with a young and dynamic team that's shaping the future of tourism and cultural experiences.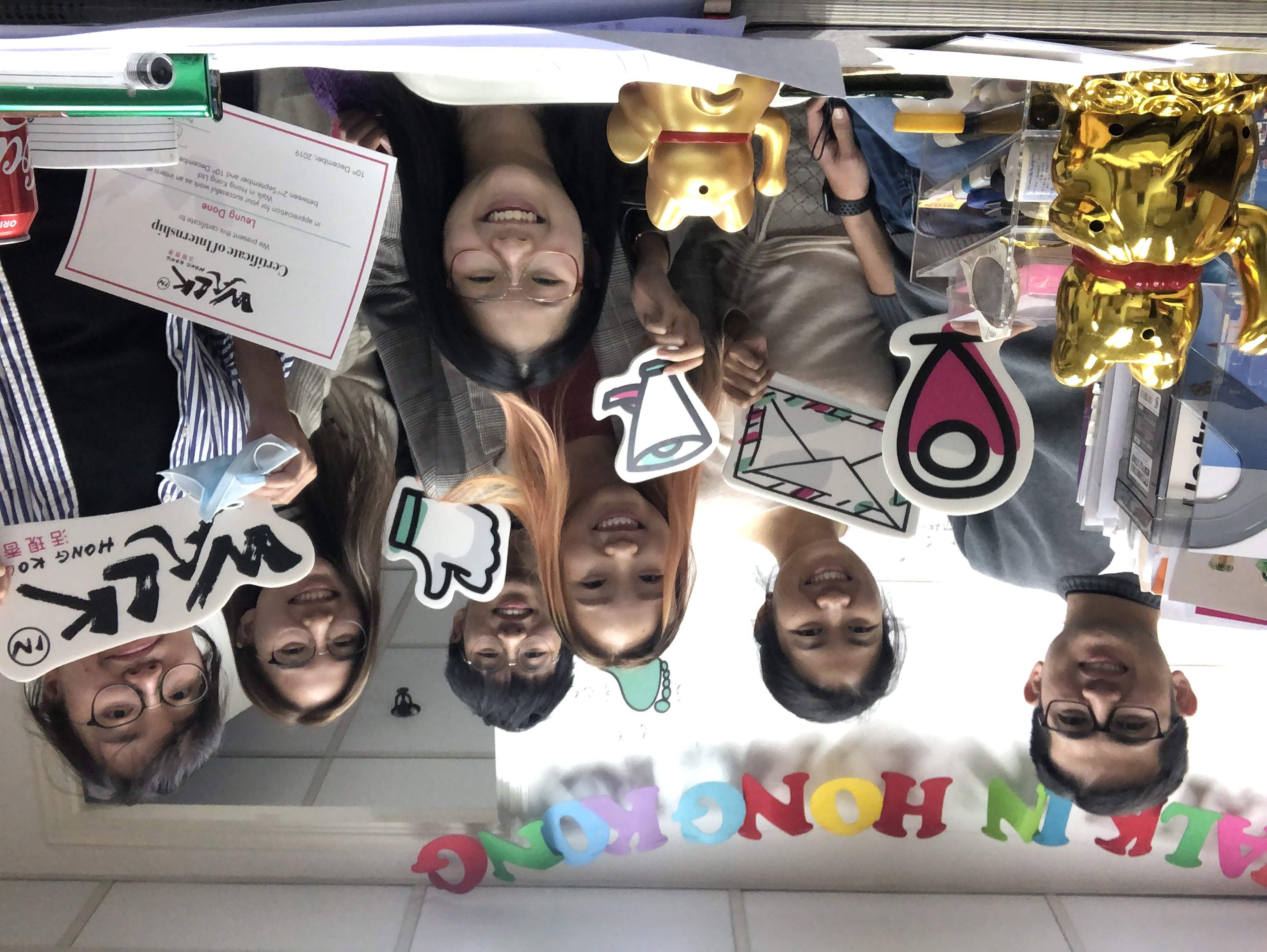 We are looking for young talents who are
Passionate about Hong Kong history and culture 

Interested in cultural tourism 

Creative, curious and analytical

Bright, innovative, independent, and with a strong sense of entrepreneurship
What you'll get as an intern
Opportunities to get involved in the ideation, planning and execution of projects

Direct coaching by our full-time staff members

Business etiquette and soft skills training (e.g. pitching)
Chances to go on walking tours and explore our city
An honorarium will be provided
Remarks
An internship with Walk in Hong Kong typically lasts for around 2 months
Must commit to internship for no less than 16 hours per week

Flexibility in working days (course schedules of full-time students can be accommodated)

Strong organisational skills required

Experience in research preferred (e.g. research for school projects)

Intermediate to advanced proficiency in Adobe Photoshop and Illustrator a plus
More about Walk in Hong Kong
Walk in Hong Kong is the city's leading cultural enterprise. We are known for our wonderful storytelling. We make what could be dry history lessons into memorable experiences, rooted in Hong Kong's people and culture. Our skills transcend the real and virtual world, and allow us to curate equally engaging journeys both offline and online. Our experiences are well loved by travellers, corporates, schools, families, and locals alike.
Our vision does not stop there. Despite our small scale, we are an influential advocate for heritage conservation and driving social changes. In 2016, our team successfully lobbied for a Grade 1 historic building status for State Theatre in North Point, helping preserve one of the city's most important theatrical venues.
Walk in Hong Kong began life in 2013 as a startup. Entrepreneurial spirit is deeply embedded in the company's DNA. Learn more about our work culture here.
Application
Interested parties please fill in this form for application. 
Please have the following documents and information ready as we will be asking for them in the application form:
Your CV and a cover letter
Writing samples (articles or assignments for any discipline or topic will do) to demonstrate your language ability
Design samples / Proof of experience in social media and digital marketing (if any)
Availabilities for internship (earliest starting date, and periods in the week available for internship)
Applications are accepted on a rolling basis. After reviewing your application materials, a phone/online interview might be arranged to let us learn more about your aspirations.