WALK FROM HOME
Real-Time Online Tours and Experiences by Walk in Hong Kong
Now you can explore Hong Kong right from the comfort of your own home. Walk in Hong Kong is proud to present our expertly-curated live virtual interactive tours that offer an entertaining and informative glimpse on this bustling metropolis.
Leveraging our expertise in organizing walking tours and designing immersive experiences, we have quickly adapted to the "new normal" under the pandemic, creating a series of real-time online tours that have proven to be hugely popular. This is made possible by blending elements of guided tours, workshops, seminars, and theatre performances; and crossing different disciplines from history, architecture, ethnography, to cyberpunk.
What makes our virtual tours tick
Storytelling and theatrical approach
We view each tour as a choreographed performance that is both entertaining and informative.
Human touch in the time of social distancing
We emphasize interaction with the audience. Our guide would respond instantly to guests' preferences and choices so as to customize the experience as much as possible.
Top-notch technology
We invest in top-notch technology such as 5G network connection and best-in-class stabilizer to ensure a smooth experience.
Want your own virtual event?
Walk in Hong Kong is delighted to share our knowhow on virtual events with corporates, educational institutions and all those who want to learn more about hosting online experiences. We have a proven track record in designing and executing corporate projects and educational events as well.
Do you want us to give you the fish or teach you how to fish?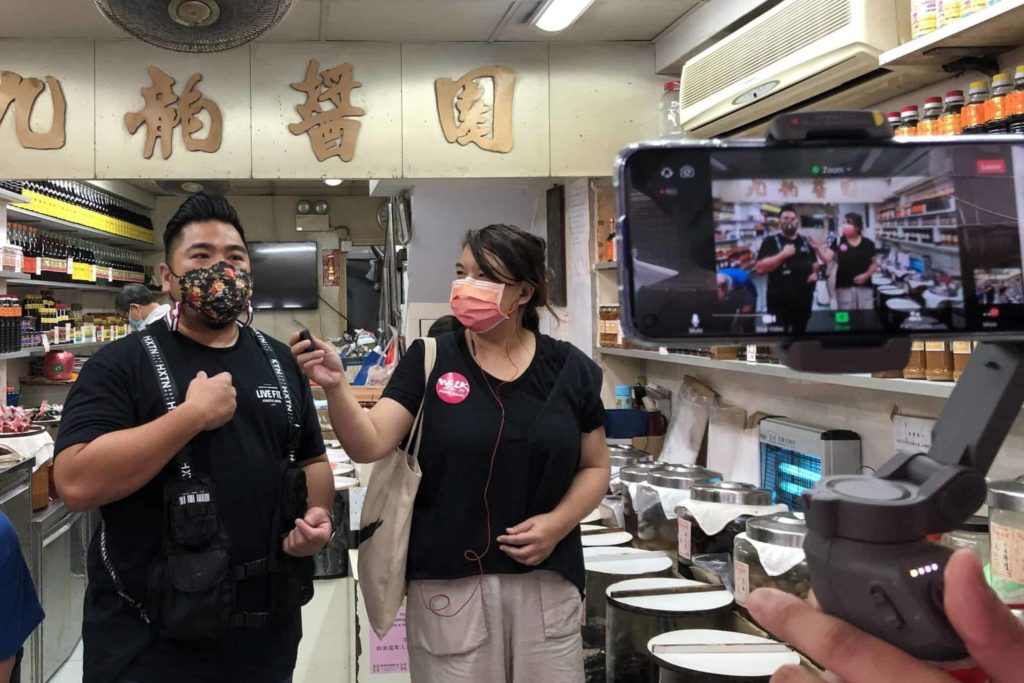 Hong Kong Wine & Dine Festival — Virtual Media Preview Tour featuring Celebrity Chef Christian Yang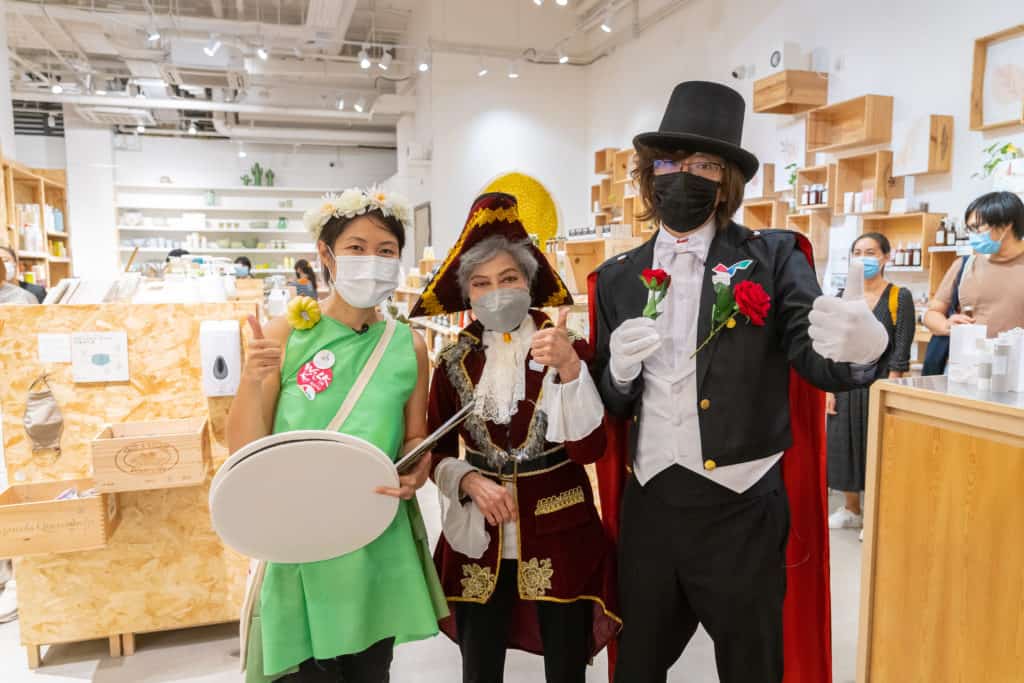 Halloween Event in Kennedy Town for Harbourfront Commission featuring actress Helena Law Lan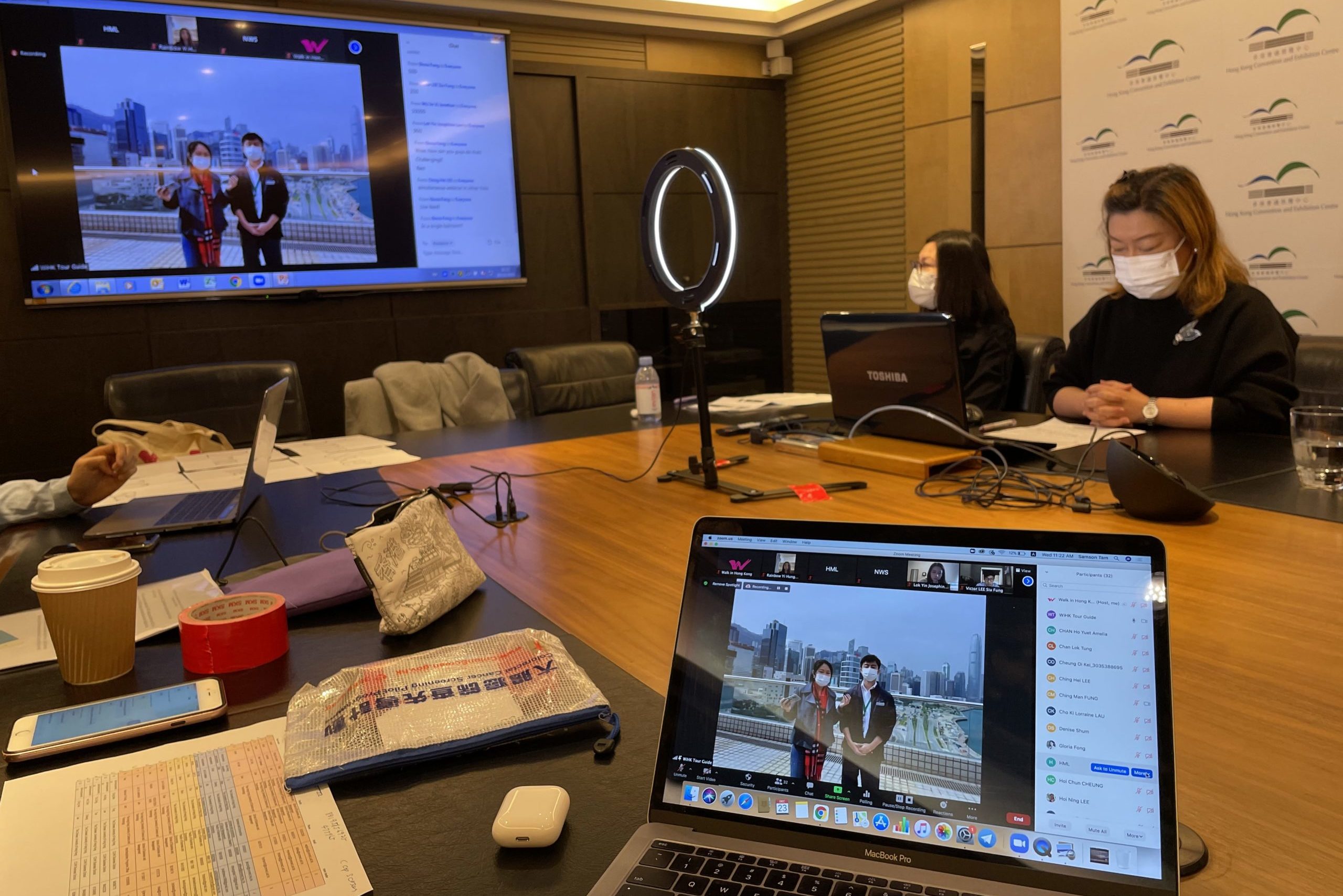 Case Competition Webinar and Live HKCEC Virtual Tour for NWS Holdings Ltd and HKCEC (Management) Ltd
Seminar
40-100 pax | 1.5 hours
This short and dynamic seminar will equip you with the necessary knowledge on the options for virtual events, their pros and cons, and some tips on how to appeal to your targeted audience online
Workshop
20-40 pax | 1.5 hours x 3 sessions, or equivalent
A) Experience design workshop on creating your team's next virtual event
Fun and hands-on workshops to learn the principles and tools for turning an offline event into an innovative and engaging online experience 
B) Make it stick: How to become an impactful virtual presenter
Overcome the awkwardness of presenting online by joining these workshops to learn step-by-step how to find the online presentation style that you feel confident and comfortable with.
Consultancy
Professional consulting service to assess your organization's unique value propositions, capacities, and potential market reception to advise the suitable options for virtual experiences
Design
Based on a detailed assessment of your organization's propositions and opportunities, Walk in Hong Kong will research and design the virtual experience for your team
Execution
From consultancy, research, experience design, marketing to execution, Walk in Hong Kong's professional team will provide end-to-end tailored service to help you create a unique online experience that fulfill your goals and enrich the engagement with your audience
Walk in Hong Kong's innovative efforts in bring virtual tours to Hong Kong have garnered us media attention.
Our Partners for Virtual Experiences
Walk in Hong Kong's innovative efforts in bring virtual tours to Hong Kong have garnered us media attention.