Now you can explore Hong Kong right from the comfort of your own home. Walk in Hong Kong is proud to present our expertly-curated live virtual interactive tours that offer an entertaining and informative glimpse on this bustling metropolis.
As the world's pioneering provider of virtual tours, Walk in Hong Kong is not resting on its laurels. We constantly innovate to bring you the best experience possible.
What makes our virtual tours tick
Storytelling and theatrical approach
We view each tour as a choreographed performance that is both entertaining and informative. We plan tours meticulously to ensure that there would never be dead air.
Human touch in the time of social distancing
We emphasize interaction with the audience. Our guide would respond instantly to guests' preferences and choices so as to customize the experience as much as possible.
We invest in top-notch technology such as 5G network connection and best-in-class stabilizer to ensure a smooth and enjoyable experience.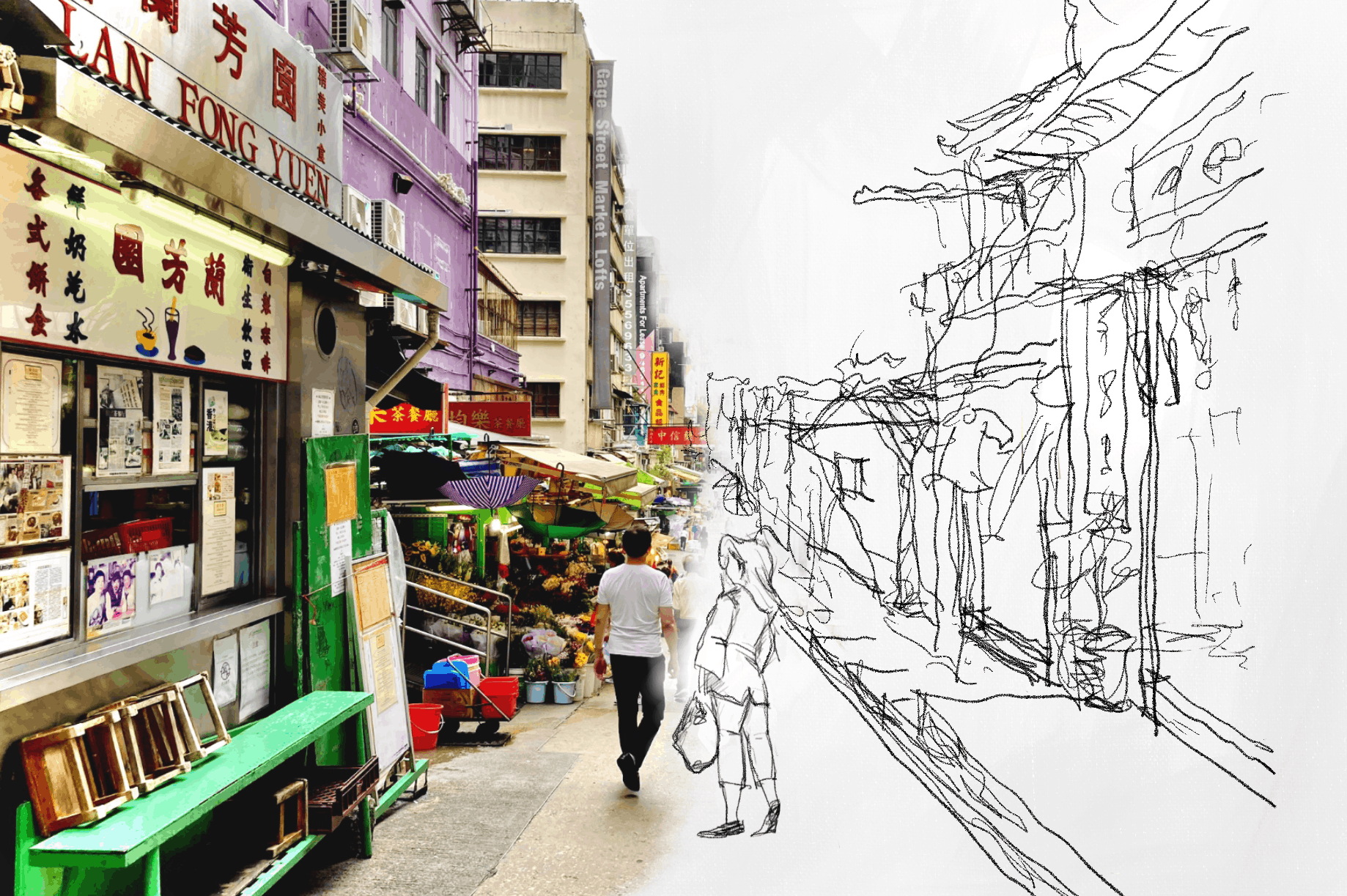 Join us on a virtual tour under an electric backdrop of gleaming skyscrapers and mighty colonial buildings as we talk about what defines Hong Kong.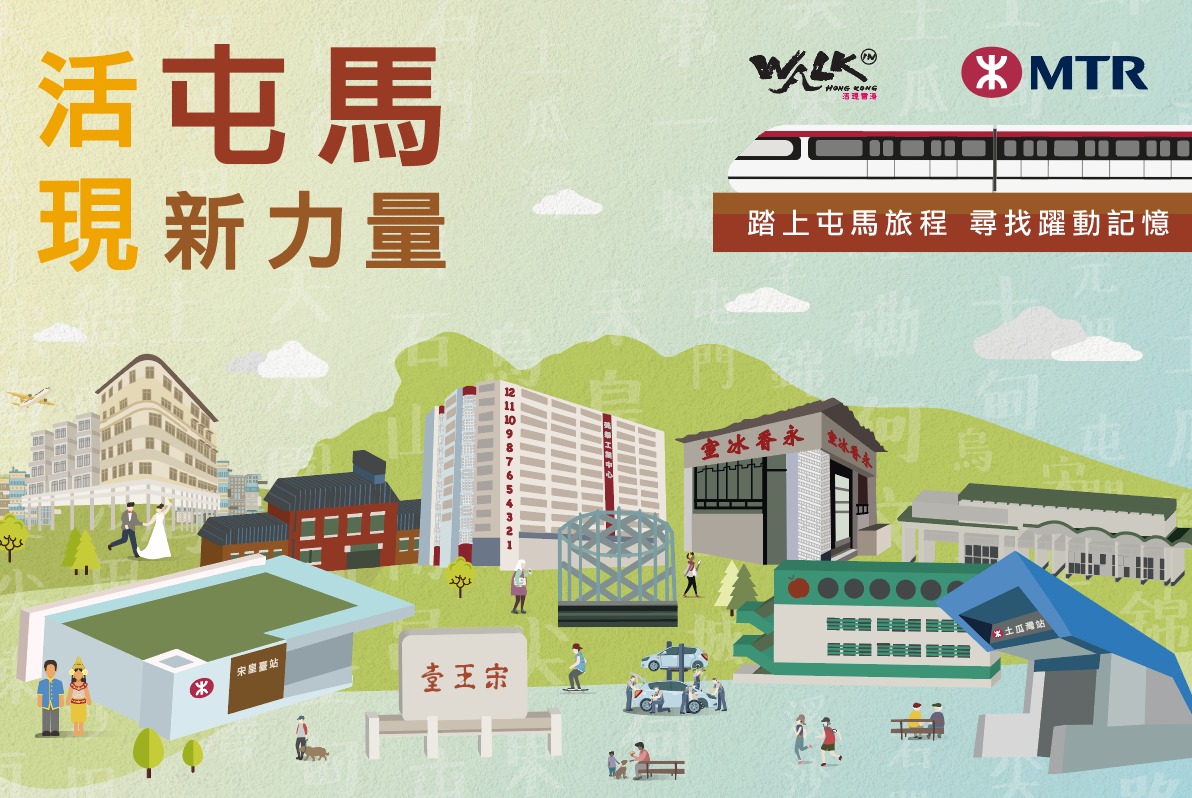 Local cultural ambassadors will share historical and local stories of To Kwa Wan and Kowloon City through a guided tour and street drama performance.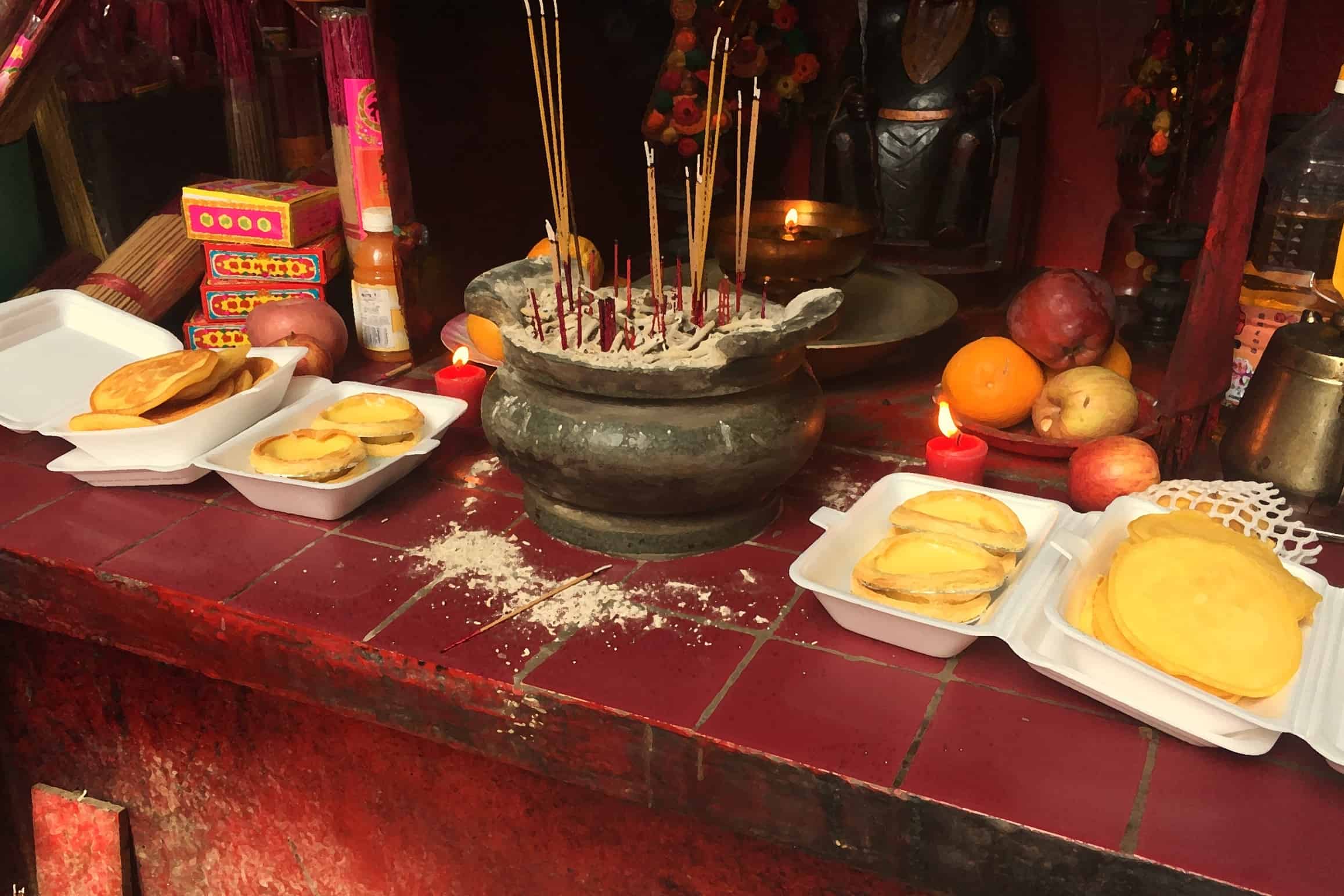 A wickedly fun tour to explore Hong Kong's traditional beliefs and ghost traditions — now available online as a real-time interactive tour!
Looking for something more tailor made?
Walk in Hong Kong is delighted to share our knowhow on virtual events with corporates, educational institutions and all those who want to learn more about hosting online experiences. We have a proven track record in designing and executing educational events and corporate projects as well.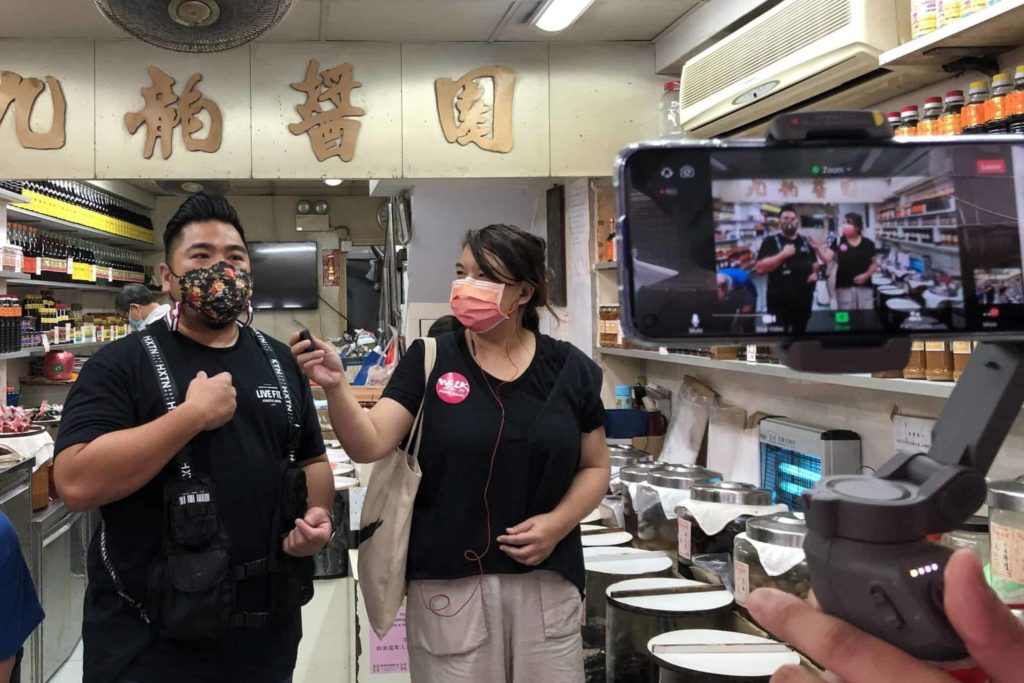 Hong Kong Wine & Dine Festival — Virtual Media Preview Tour featuring Celebrity Chef Christian Yang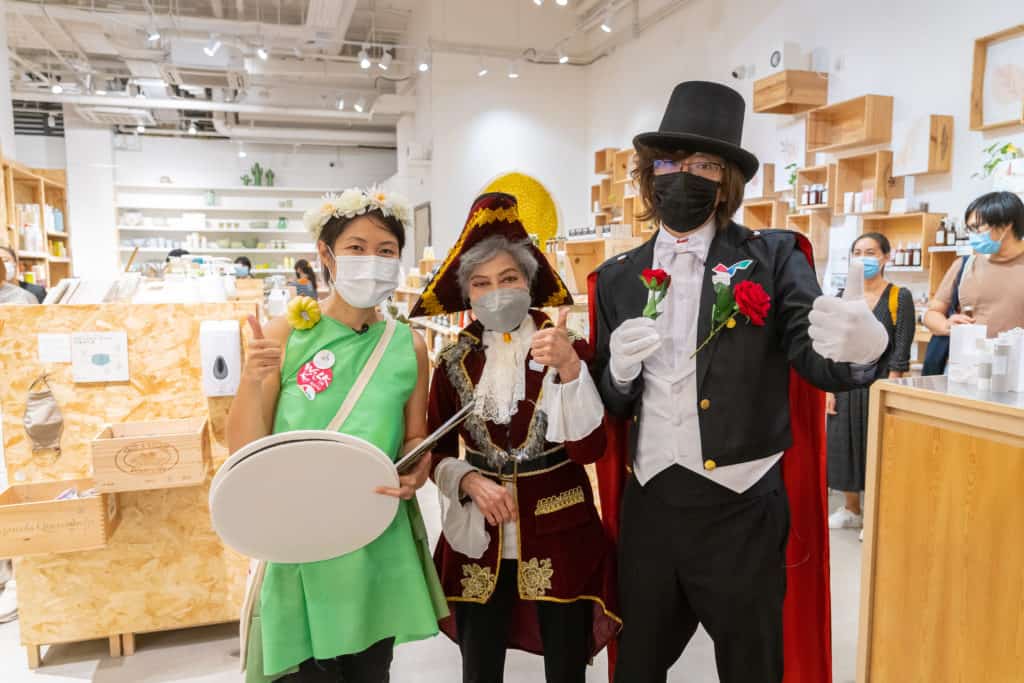 Halloween Event in Kennedy Town for Harbourfront Commission featuring actress Helena Law Lan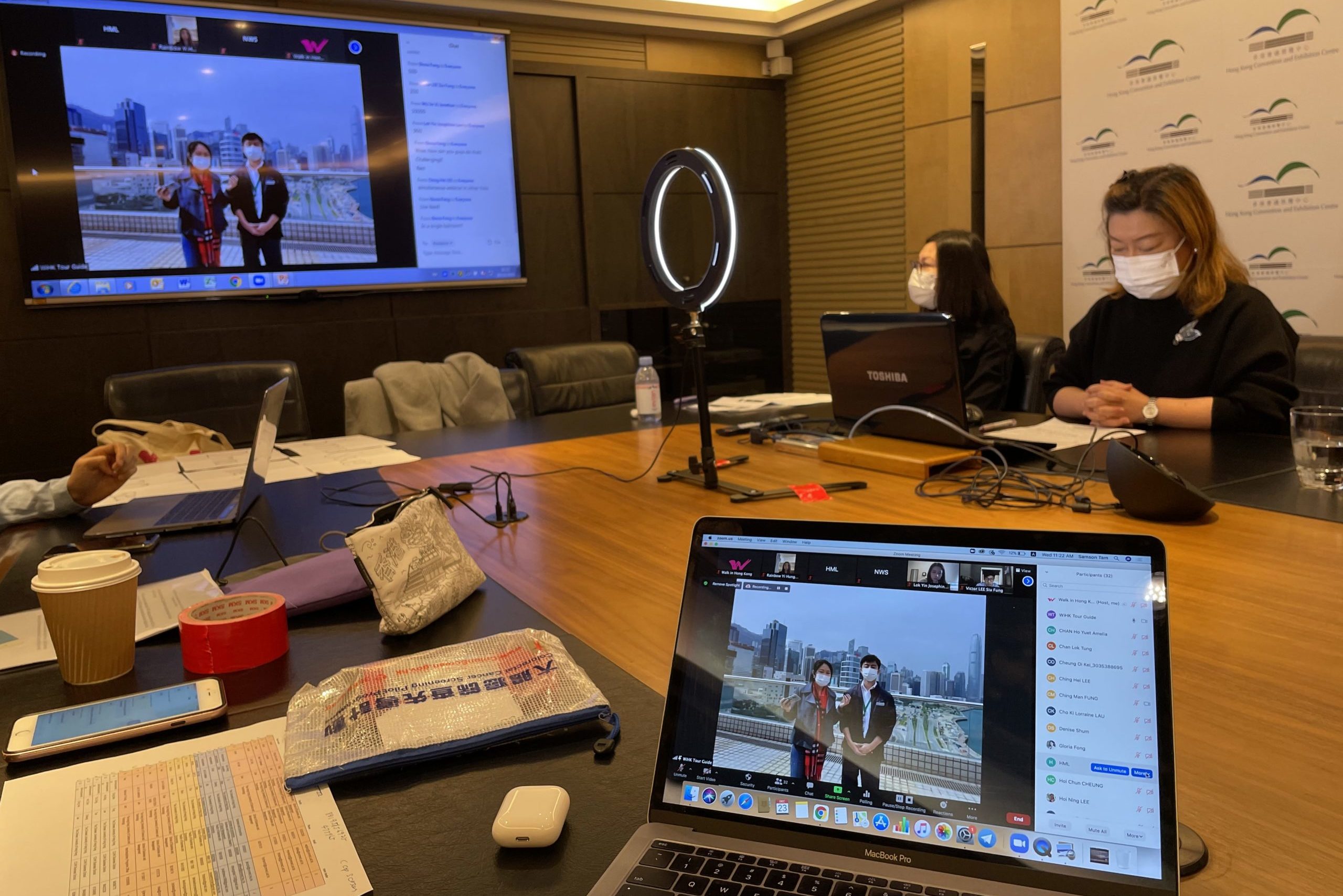 Case Competition Webinar and Live HKCEC Virtual Tour for NWS Holdings Ltd and HKCEC (Management) Ltd
What Organizations Say About Our Virtual Tours:
Our students really learnt a lot from the stories and the live streaming at different locations. Thanks for the professional tour guides and the historical anecdotes they shared. Excellent virtual tour. Engaging and interactive online activities — that's exactly what students need! Historical virtual tours is the new trend of students' learning!
— Ms. Judy Tam, Pentecostal Lam Hon Kwong School
導遊和嘉賓主持帶領螢光幕後的團友遊走土瓜灣,透過豐富的解說和互動遊戲,讓我們更了解這個社區的歷史,以及一些與西西有關的地方,與觀眾進行了一場關於我城的深度文化遊。
— Lok Yan, Centre for Popular Culture in the Humanities, The Education University of Hong Kong
They did show interesting sites and content and we did learn a lot, but more importantly they did manage to gives us the feeling to be on the ground with them. I didn't do online walks before, but this experience truly opened my mind for the options and opportunities.
— Peter Benz, conference participant