Old Town Central: A Real-Time Online Tour in Hong Kong
An insider's guide to Hong Kong's fascinating mishmash of old and new — now available live online
Arguably the world's first live virtual interactive tours delivered from the ground straight from the very heart of Hong Kong! Our friendly expert guide will walk you through a bustling open-air market dotted with small traditional shops to show you their curious trade practices. Got a question? You may ask the shopkeeper directly!
And while the city life of Hong Kong unfolds in front of you in real-time, you will also hear about how these paths were once trodden by Eurasians, Chinese,  Western sailors, low-ranking Western officials, and one very particular Tanka woman, in the early colonial days. The said Tanka woman was gifted land by an American ship captain / opium smuggler who hailed from Danvers, Massachusetts. Who was this mysterious woman? What was their relationship? It is surely a journey of sights, sounds, and stories that you cannot miss.
Enjoy this hour long tour from the comfort of your home via Zoom. We will keep the group size small and intimate so that you can interact directly with your guide, who by the way lives in this very neighborhood. You will get to mingle with virtual travelers from other parts of the world too!
Money back guarantee
Real-time virtual tours are new and technical difficulties abound. We understand that you could be having a bad internet connection day. Therefore, we have team member on the Zoom meeting dedicated to helping you sort out these problems at the start of the tour. And should the internet prove not cooperative for you to enjoy the tour booked, as long as you provide credible proof, we guarantee that we'll book you onto another tour for free. Should that fail too, we will give you your money back.
We are trying our best to keep the tour price competitive as we really want to share Hong Kong's stories with the world even when travelers cannot physically visit our beloved city. Please abide by scout's honor and pay by the actual number of guests who will join the tour. What's more, 2% of your booking fee goes to heritage conservation work in Hong Kong!
Highlights of the Tour
Share the stories of elderly stallholders and marvel at the variety of produce on sale in Hong Kong's oldest open-air bazaar
Experience a local's daily life through the sharing of your tour guide
Hear offbeat stories about the colorful mix of colonial buildings and futuristic architecture in Central
Get transported to the early colonial days through the stories of captain, pirates, and entrepreneurs
Walk in Hong Kong collaborated with the Hong Kong Tourism Board in curating the thematic tour routes for the Old Town Central neighbourhood.
Before proceeding to payment, please make sure you've read through the Details tab of this page.
If you wish to pay by local bank transfer, or if you encounter any payment difficulties, please contact us.
"This is an excellent experience for people who want to get a short international experience while they wait for international travel to become safe again."
Kyle J.

"The underlying stories and colourful characters we were introduced to along the way made it very personal and entertaining."
991alikiz
"Enjoyed this refreshing off-the-beaten path virtual tour of Hong Kong's food (tea, tofu) and cultural history through the lens of a proud native!"
Louise G., California, USA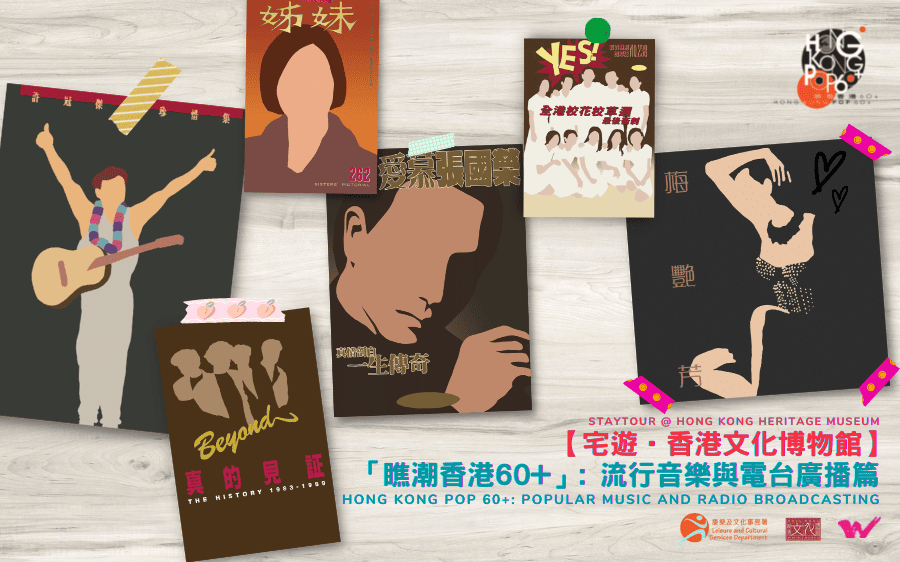 香港文化博物館全新常設展覽「瞧潮香港60+」透過逾一千件展品展示香港流行音樂、電影、電視及電台廣播節目的發展。
今次博物館再度與活現香港攜手合作,由館長帶領你穿梭香港流行文化六十年,重溫香港流行音樂及電台廣播業的發展歷程。…
View