Explore the real Hong Kong with The City's Beloved Storyteller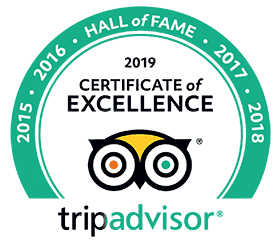 Walk in Hong Kong's lovingly-designed and well-researched walking tours are open to anyone eager to experience the lesser-seen sides of Hong Kong — fun, informative and celebratory of the city's tales, past and present, in all their gritty, quirky glory.
As the city's leading cultural enterprise, we also curate memorable experiences for corporates and education institutions, and are also a strong advocate for heritage conservation.
活現香港每月精選主題行街團
Walk in Hong Kong's Signature Walking Tours for Locals
銅鑼灣至北角一帶有唔少備受忽略嘅香港建築瑰寶,訴說住呢個城市東西交融嘅故事。 我哋請嚟建築研究學者黎雋維(Charles),運用建築保育同文化嘅視角,鑑賞呢一區獨特嘅樓宇。
五十年代,香港一窮二白,深水埗臥虎藏龍,如此造就了一代鬼才黃霑,寫下那不朽香江名句。我們找來「黃霑書房」的吳俊雄博士以及風車草劇團的湯駿業,與大家重行深水埗,重塑當年黃湛森成為黃霑前的成長足跡。
五十年代,香港一窮二白,深水埗臥虎藏龍,如此造就了一代鬼才黃霑,寫下那不朽香江名句。我們繼續找來「黃霑書房」的吳俊雄博士以及風車草劇團的湯駿業,與大家重行深水埗,重塑當年黃湛森成為黃霑前的成長足跡。
Wickedly fun tour to explore Hong Kong's traditional beliefs and delicious treats.
The place to be for a truly authentic experience of how the locals eat, live, and entertain.
Come along for an insider's guide to the city's fascinating mishmash of old and new.
Steamy fish balls, silky-smooth soya milk, freshly-baked egg tarts... Are you drooling yet?
走進香港電影的光影世界,重溫經典取景場地,發掘電影拍攝點滴,再順藤摸瓜了解香港的變遷。
Building on the rich culture and heritage of Hong Kong, we collaborate with our corporate partners to create customized solutions — immersive and memorable experiences that suit their specific needs and goals.
Passing our love of Hong Kong to the young generation is one of our key missions. We do it in a variety of entertaining, informative ways — experiential learning, youth training programmes, workshops and seminars...
We are an influential advocate for heritage conservation and social change. Our team was instrumental in securing Grade 1 historic building status for State Theatre in North Point, one of the city's most important theatrical venues.