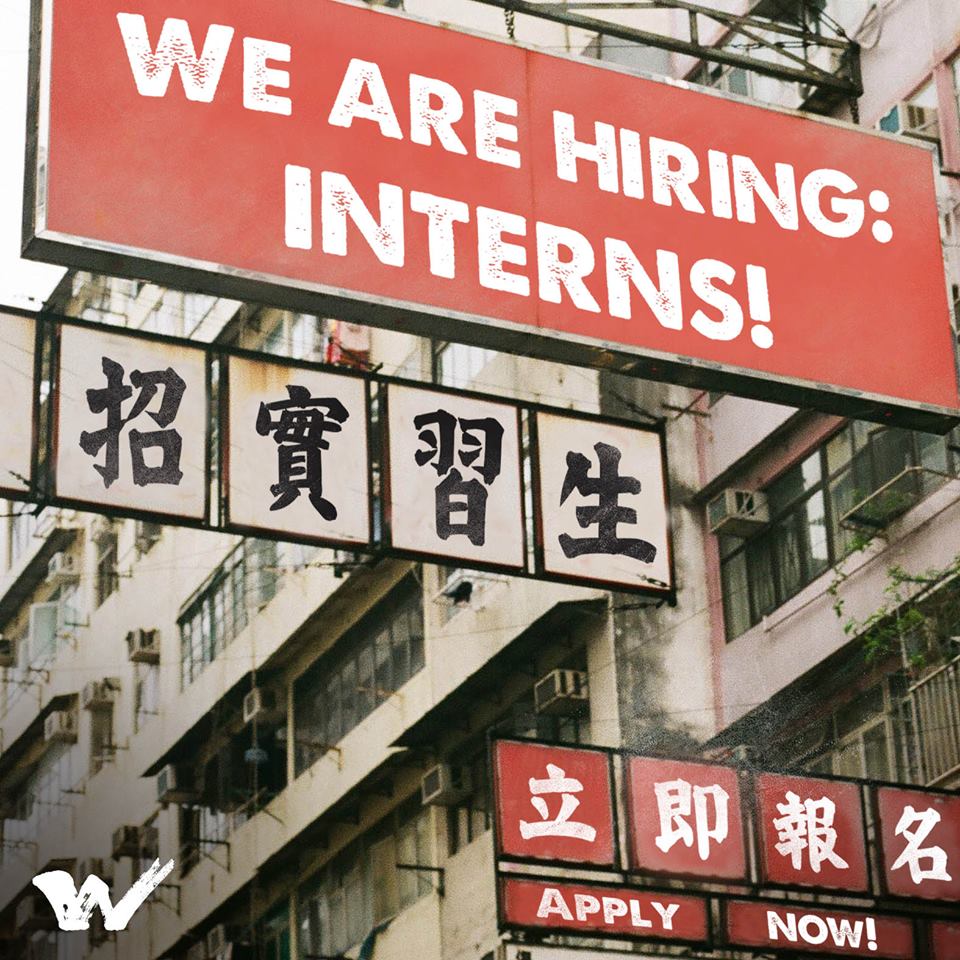 Job description
Walk in Hong Kong is passionate about creating unforgettable cultural experiences in Hong Kong.
We aim to portray Hong Kong in a new light to all travellers—whether they are a first time visitor, a return visitor or even a local resident. We have the utmost confidence that our interactive tours will provide an exciting and educational experience to anyone interested in the city we call home.
We are currently looking for young talents who are:
– Passionate about Hong Kong history and culture
– Interested in cultural tourism
– Bright, innovative and independent
Job Duties
Your specific job responsibilities can be set to match your strengths, but the two internship roles will mainly involve the following:
Marketing Co-ordinator
– Plan and implement marketing communications campaigns
– Manage our Facebook and Instagram accounts
– Evaluate marketing campaign metrics
– Update our website
– Write Blog Post/Press Releases
Researcher
– Research for our tours
– Undertake personal cultural projects
– Help in script-writing
– Identify market opportunities and generate new tour ideas
Remarks
– Experience in research preferred (e.g. research for school projects)
– Strong organisational skills required
– Flexible working days (schedules of part-time students can be accommodated)
– Basic proficiency in Photoshop/Illustrator for simple poster design is a plus
– An honorarium will be provided
Walk in Hong Kong is an Equal Opportunity Employer and prohibits discrimination and harassment of any kind. We are committed to equal employment opportunity and ensuring a discrimination/harassment-free work environment for all employee. All decisions in vacancy promotion, employment, recruitment, compensation, training, termination and promotions, etc are made without regard to race, creed, color, national original, religion/belief, age, sex (including pregnancy and intersex), sexual orientation, gender identity and/or expression, marital, civil union or domestic partnership status, medical history, family or parental status, physical or mental disability. They will be made based on job requirements, business needs and the individual's merits and qualifications.