With the advent of two local boy bands, MIRROR and ERROR, Hong Kong has quickly spiralled into a fanatic craze. While MIRROR follows a more conventional composition formulae, ERROR, however, is a four-men boy band who wins over our hearts with its unique self-teasing humour. They portray themselves as 'losers' (however far from the truth) in contrast to the stereotypes of a successful boyband. This atypical yet down-to-earth attitude is what differentiated them from the herd.
Featuring self-mockery in songs, however, may not be as ground-breaking as one might think. Contrary to the view that Hong Kong Pop music scene has been inundated by sentimental love songs, Cantopop actually has a long tradition of being "charismatically vulgar". The sub-genre of eccentrically playful music debuted in the post-war era and was particularly well-known in 1950-1960s. These songs usually incorporate Cantonese idioms (sometimes mixed with English) into the lyrics and are often easy on the ears. On top of that, they allude to social issues or local culture in a witty, creative way.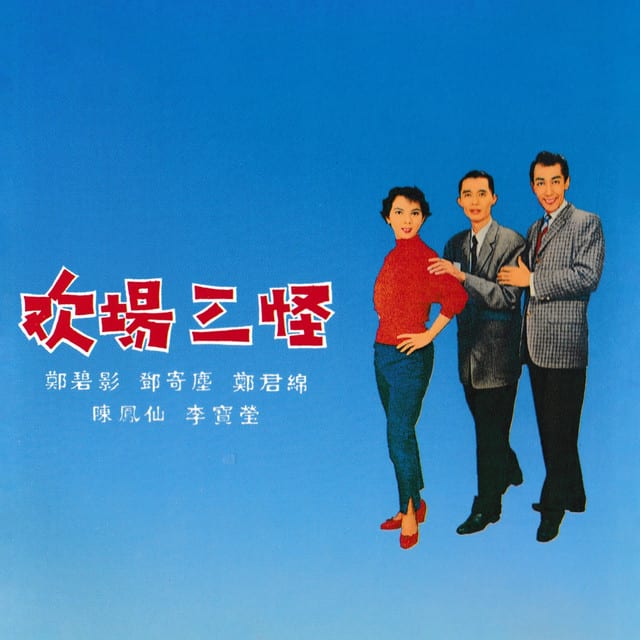 Let's look into A Teddy Boy Fell Into the Gutters (飛哥跌落坑渠) first:
"A teddy boy fell into the gutters, a teddy girl burst into tears.
She tried to hold him up, who was as stinky as a braised duck.
A teddy boy fell into the gutters, a teddy girl cried heartbreakingly.
Yet his urine-smell choked the teddy girl."
Originally a romantic American movie theme song sung by Frank Sinatra, the lyrics were rewritten into something completely different in Cantonese in 1958. You may wonder, who are these "teddy boys"? They referred to teenagers who engaged in gangs in post-war Hong Kong. The lyricist expressed his contempt towards the teddy boy by saying that '(he) will fall down and break his leg'.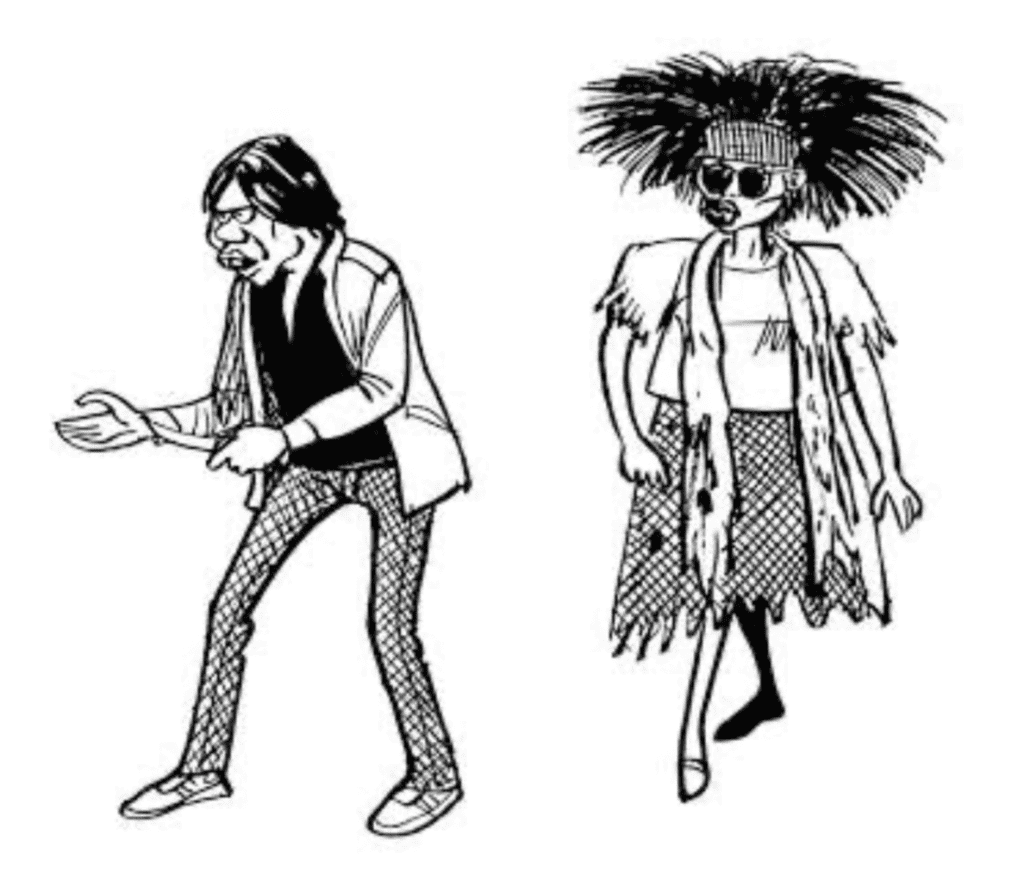 Another renowned weird-funny song is Faking a Stomachache (詐肚痛):   
Girl: "Faking a stomachache, you went AWOL to the toilet. 
What a cheat! Faking it in the middle of work."
Boy: "During your shopping, you spotted Yung the snake-chef.
You two got together and went fooling around."
The song is about a boy and a girl bickering back and forth. The girl condemns the boy for faking a stomachache to skip work, while the boy retorts that she went on a date and ignored her chores. The song was not going for the highbrow. It rejoiced in celebrating the mundane and trivial with ample use of slangs.
Gentleman and Lady (才子佳人) is another influential song. It is about a man who pretends to be rich to date a woman. This is how he describes her beauty:    
"Your swaying waist reminds me of Sophia Loren.
You are as hot as Gina Lollobrigida.
Even the Buddha will be tempted by your beauty,
And the teddy boys will think of you enchantedly."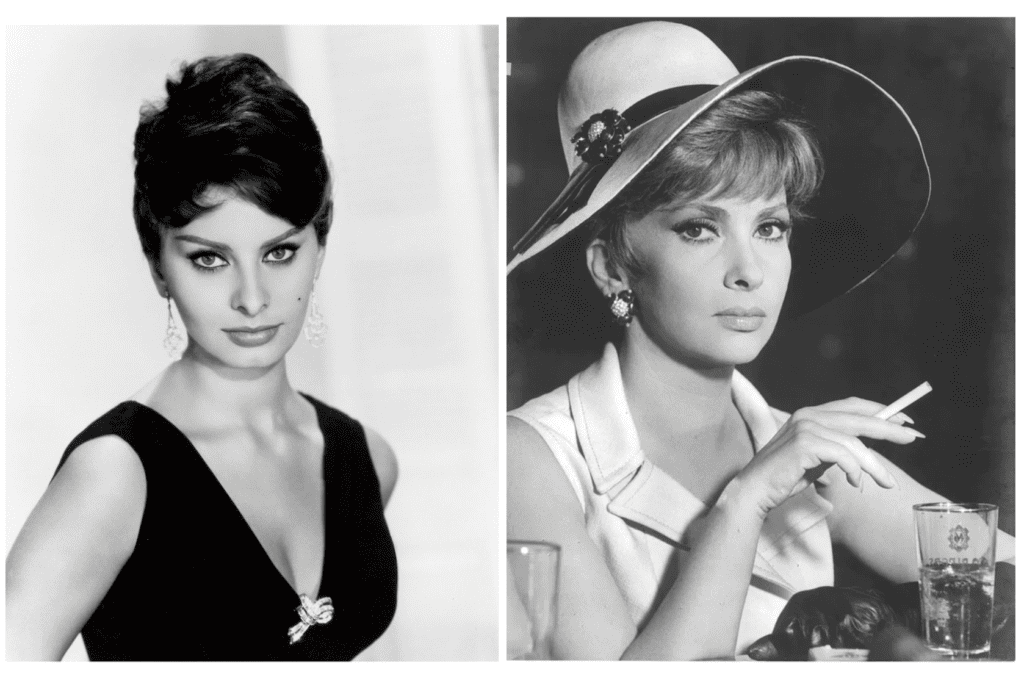 In two ways the lyricist demonstrated his literary mastery. Firstly, he skilfully incorporated trendy topics by bringing Loren and Lollobrigida, the movie goddesses of their times, into the song. Secondly, he humorously depicted a man's romantic fantasy by using vivid metaphors, such as the "tempted Buddha". Similar to the previous song, here the male vocalist plays a laughable caricature. Artists from the previous generation entertained being roasted so as to inspire laughter from the audiences, which is hard to imagine in today's pop stars who have to constantly maintain a perfect image.
How did the sub-genre fare in the 1970s? It arguable reached its peak with the contributions by Sam Hui, the "god of songs". Among his countless songs, The Legend of the Mahjong Heroes (打雀英雄傳) was highly regarded as his magnum opus. The song is a parody of The Legend of the Condor Heroes (射鵰英雄傳), a wuxia drama series theme song, and depicts an epic mahjong battle among a few rivals.
"Players on the left and right, ready to take advantage, send each other secret signals by the blink of eye and twist of mouth.
Such blatant cheating…what a crook! No wonder even a dragon can drown in a cesspool."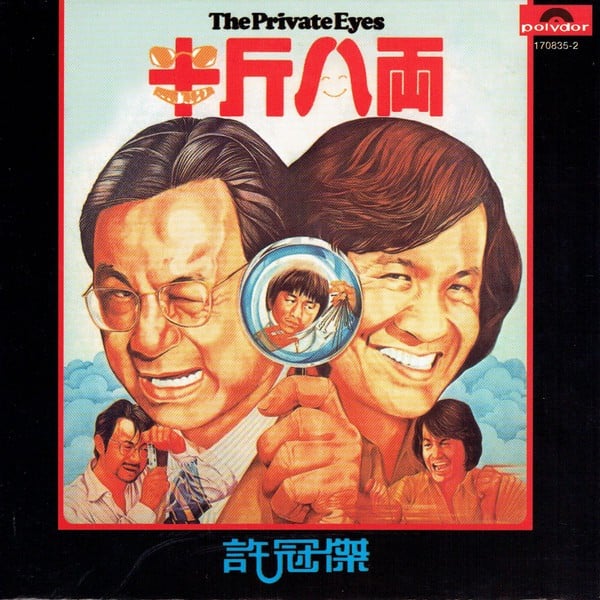 Sam and Peter Lai the lyricists put all kinds of mahjong jargons into the lyrics, such as "four grand happiness", "mixed one suit"… In the line "combining white dragon and green dragon to "kong" the red dragon", how many terms can you recognize? In addition, the rhythmic repetitions after each paragraph reinforce the overall playful tone of the song.
The success of eccentrically playful music has everything to do with the colloquial nature of Cantonese. The dynamic collection of puns, double entendre and innuendos make them fun and relatable. Vulgar and unrefined maybe, but they connect with the audience in a personal way. Therefore, it should not come as a surprise that the sub-genre is seeing a revival in the new generation of musicians like ERROR.
Interested in learning more about the colorful world of Cantopop? Don't miss out our upcoming virtual tour for Hong Kong Heritage Museum – Hong Kong Pop 60+: Popular Music and Radio Broadcasting (Cantonese only)!