Practical tips that take you back to the basics and create the online engagement that truly matters

In the face of COVID-19 where all tours have stopped and learning moved to online, Walk in Hong Kong has quickly adapted and created a series of innovative online tours delivered over Zoom, where the guide takes the guests around Hong Kong from on-site locations. They have proven to be hugely popular! A key to our success is our perspective.
We no longer perceive virtual as a temporary, stop-gap solution. Virtual is here to stay. SCMP and Reuters have just joined us on one of our virtual tours, and reported our vision of making virtual experiences the next big thing and our plan of expanding the target audience.
Therefore we are fully committed to finding and creating new and fun ways to keep the audience engaged, while bringing them the intended impacts. It is a journey that blends genres, where we draw techniques from walking tours, workshops, seminars, to movies, stand up comedy and theatre performances; and crosses disciplines, from history, architecture, ethnography, to cyberpunk. The sky's our limit. 
The end products achieve a fine balance between entertainment values and educational merits, in order to compete with the millions of Tiktok, YouTube, and Netflix videos that are merely a tab away from our audiences' Zoom window. After many trials and errors, we believe we have found the formula to make live online experiences engaging and meaningful, while harnessing easily available technology. Here are our two cents on how to make your next online session stand out.
---
Keep them engaged
Bear in mind that the millions of YouTube, Tiktok, Netflix videos and Reddit jokes are merely a tab away for the audience. How to compete with all these distractions? We can't outdo them on star power or production values. We beat them by being real and flawed.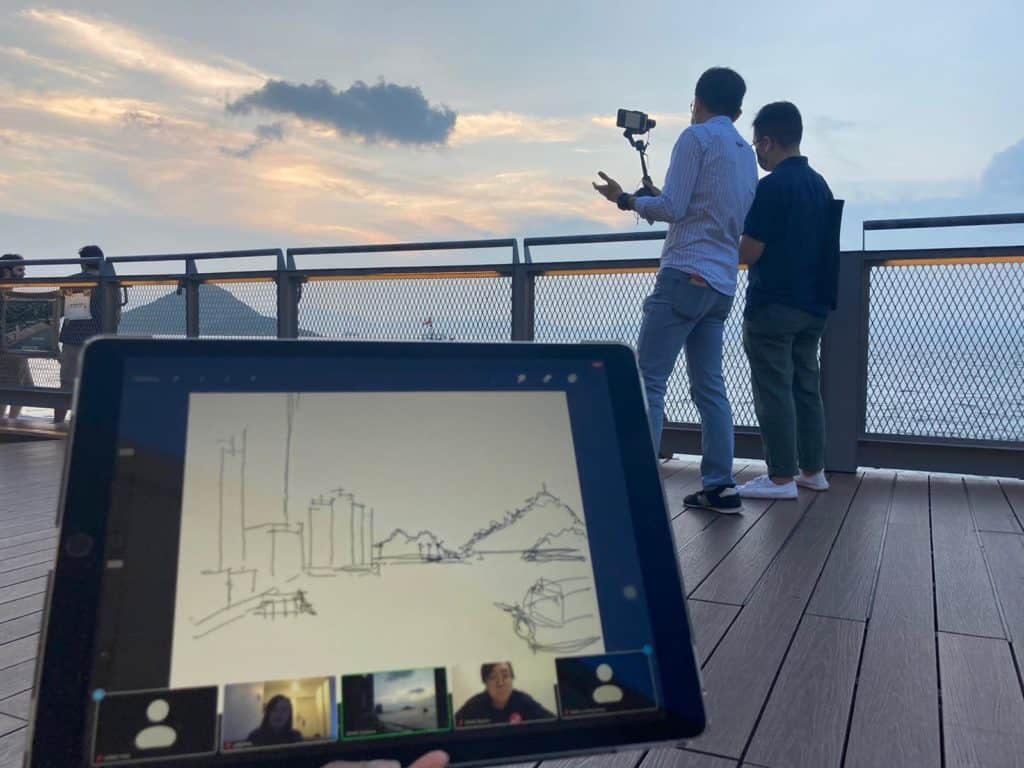 ---
Human touch
Don't we all miss human touch? At a time when we are even scared to get close to our loved ones, we need to think hard how to replicate the human touch we crave online.
---
Storytelling
Human attention can't be sustained by facts alone. To fill 8 minutes, I need 10 facts, or I just need one story that leaves real impact.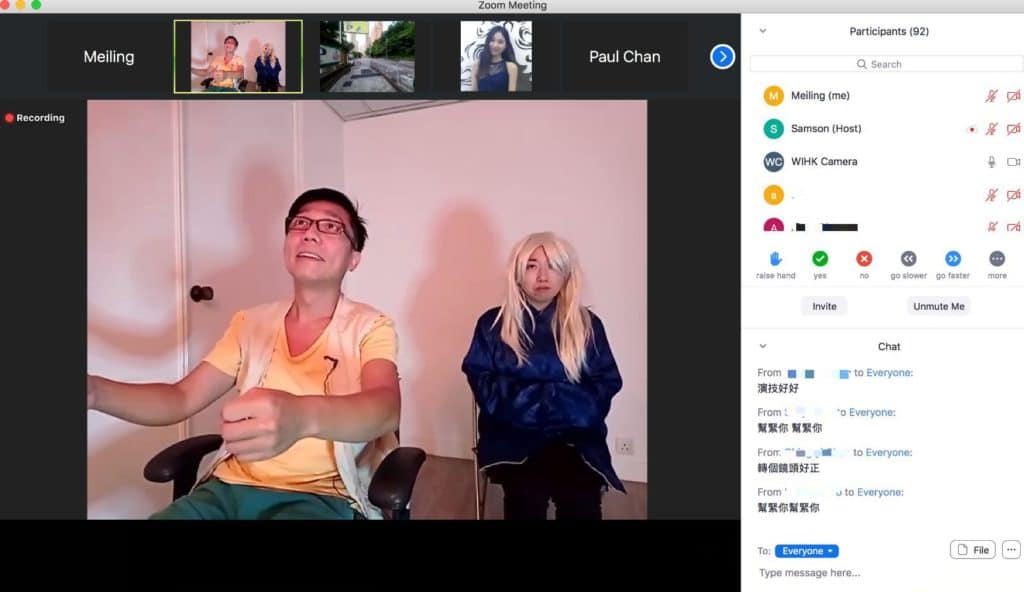 ---
Real time. Not pre-recorded. Can't view the recording later
The pandemic has caused us to lose sense of time. With social events, celebrations, festivals, milestones, etc, all thrown out of the window, most of the "things" happen on the internet, where doing something earlier or later makes little difference. It exists on the web anyway.
We need to create scarcity and restore a sense of time by designating that the virtual event will happen only then and there. If you miss it, you miss it.

---
Thinking of going virtual, but have limited knowledge and budget? We can help! Walk in Hong Kong offers training, design workshops, and consultancy to help your team design a virtual event that suits your needs. Or you may hire our expert curatorial team to tailor design and execute your next virtual event. Please feel free to contact us at [email protected].
Olivia Tang