We are proud to announce that Walk in Hong Kong has been recognized with a Certificate of Merit in the 2021-2022 Hong Kong Awards for Industries in the category of Innovation and Creativity. This award recognizes our company's ingenuity in creating state-of-the-art virtual tours that have allowed us to continue our mission of sharing the stories of Hong Kong with people around the world, even during the challenging times of the pandemic.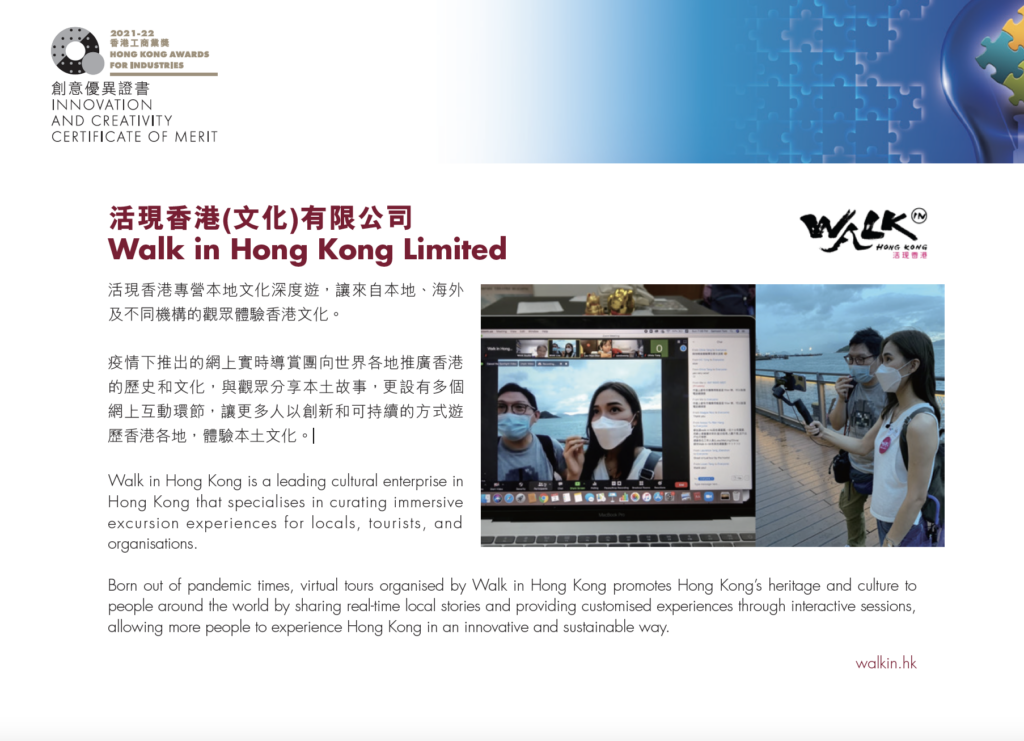 Our virtual tours have been well-received by tourists, educators, and businesses alike. At Walk in Hong Kong, we have taken the concept of virtual tours to a new level by using them as a powerful tool for corporate brand building and storytelling. As an example, in November 2022, we curated a virtual online program to celebrate Emperor-Group's 80th anniversary, highlighting the company's impact on the lives of Hongkongers over the years. The program featured a performance by singer Hins Cheung and was attended by over 1,000 members of the public. We believe that virtual tours will continue to be a valuable tool even beyond the pandemic.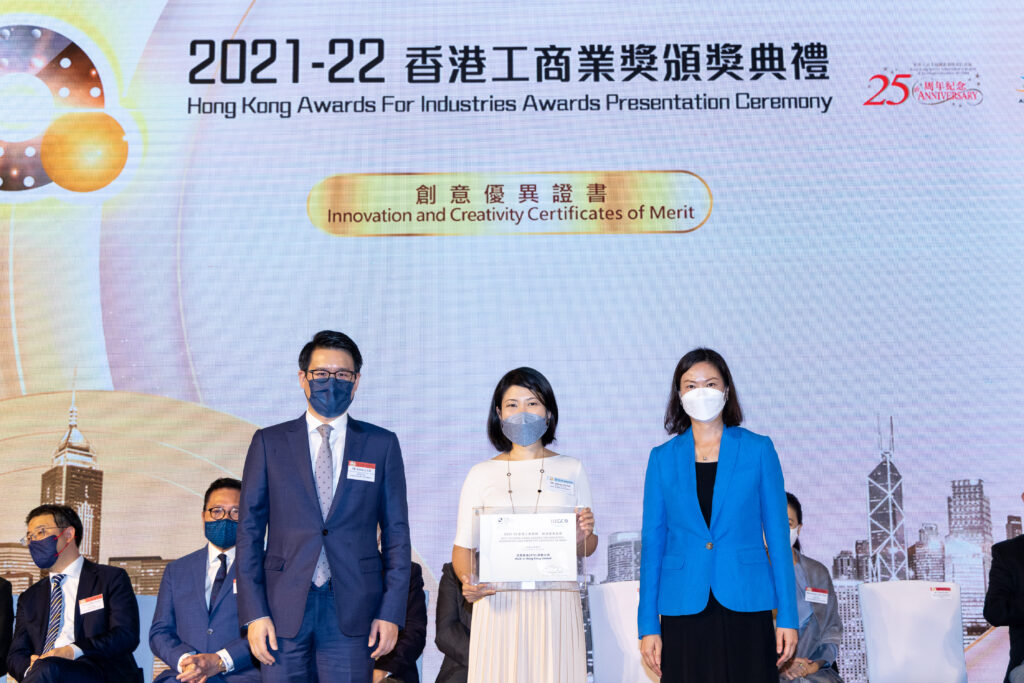 We invite you to explore our virtual tour services and learn how we can help elevate your company's stories by visiting http://walkin.hk/virtual/
About Hong Kong Awards for Industries: Innovation and Creativity
The Hong Kong Awards for Industries (HKIA) aims to recognise the outstanding performance and achievements of Hong Kong enterprises in enhancing their competitiveness in various aspects. Spearheaded and funded by the Trade and Industry Department, the Awards comprises six categories. "The Hong Kong Awards for Industries: Innovation and Creativity" organized by Hong Kong General Chamber of Commerce aims to promote a culture of innovation & creativity amongst business sectors, and recognize the achievements of outstanding companies.